The art of tasting
An old Calvados for special occasions
An old Calvados is best appreciated over a moment's tranquillity and in good company. 10 years, 20 years in a vat... time has perfected its art, offering, over the years, complex aromas of tarte tatin, preserved fruits, woody notes, vanilla and spice... signs of a skilfully matured Calvados.
As an after-dinner drink, a Calvados can be served in a tulip glass which offers the ideal shape to concentrate and reproduce its fine aromas, after a quality coffee and accompanied by a square of rich dark chocolate...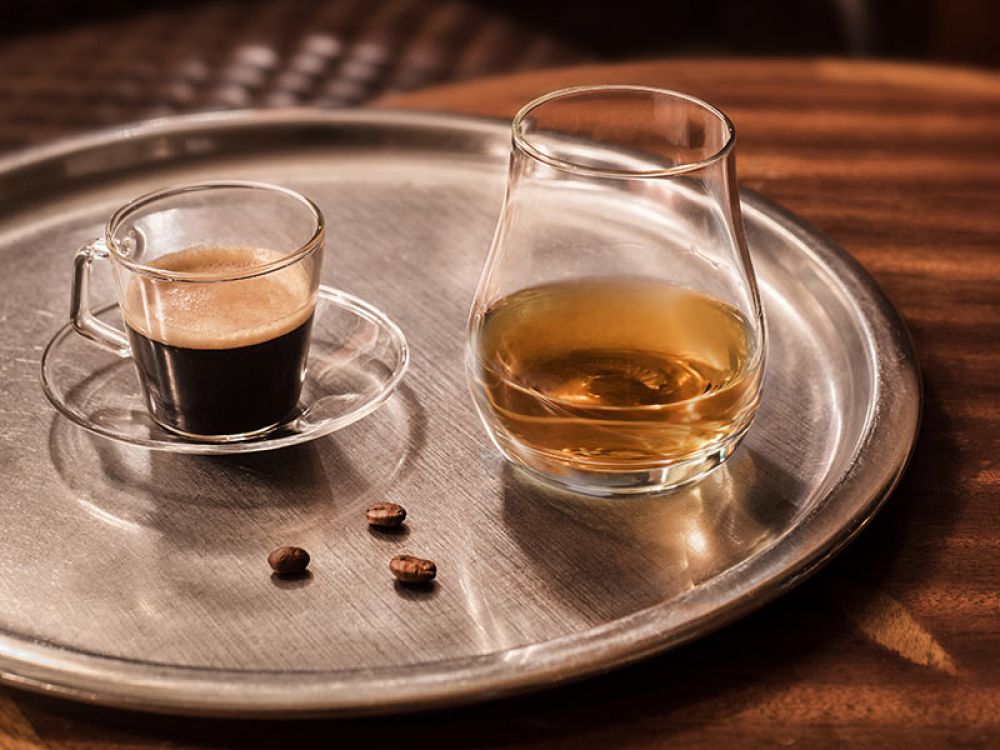 A young Calvados for livelier occasions
Two to four-year-old Calvados offer powerful fresh apple aromas that render it an ideal ingredient for cocktail making, cooking or as an accompaniment for festive events such as aperitifs and receptions. Served on the rocks, as a long drink with tonic or in a cocktail... They charm liqueurs, syrups, fruit juices and spices to form original compositions that reveal truly novel flavours!
Nowadays the greatest mixologists use Calvados as a major ingredient of their creations in trendy bars and hotels throughout the world.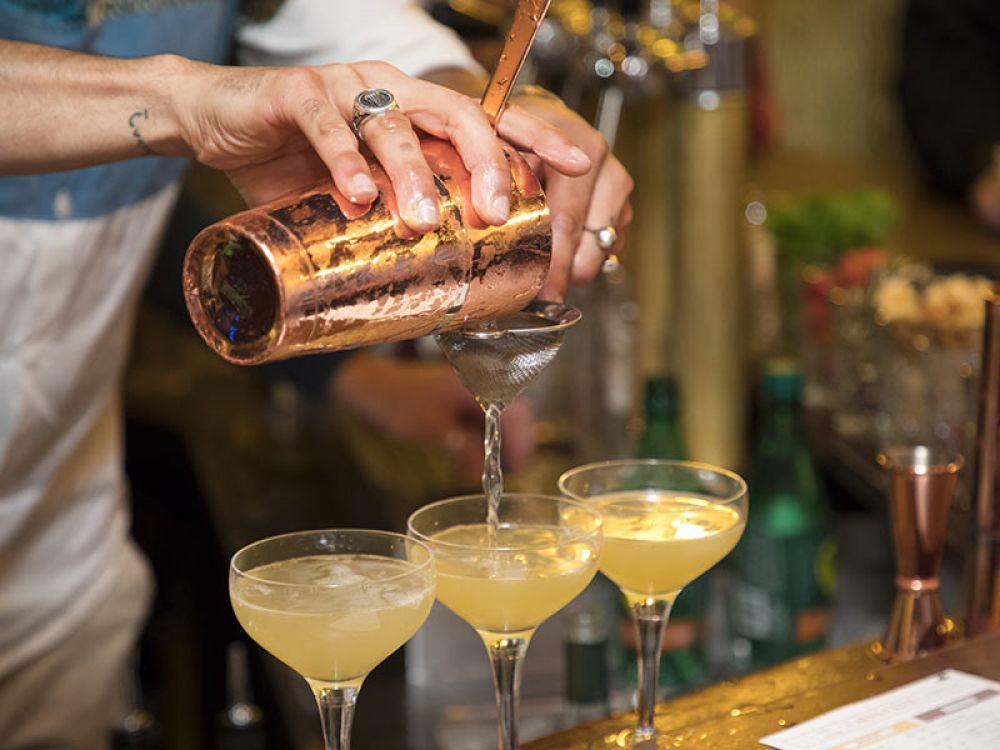 This new generation of bartenders is seduced by the balance between the freshness, the strength and the fruity aromas that offers Calvados. This 100% French craft spirit gives a real signature to their cocktails.
The food pairings
Calvados can be drunk during an entire meal, as few small sips are enough to allure the palate and bring out the flavour of many dishes.
A Calvados VS on the rocks goes perfectly with smoked fish and caviar. A VSOP is appreciated with a foie gras or with Norman cheeses whose creamy texture softens its liveliness and awakens its fruitiness. For dessert, it matches well with fruit pies, tarte tatin, tiramisù and all chocolate cakes.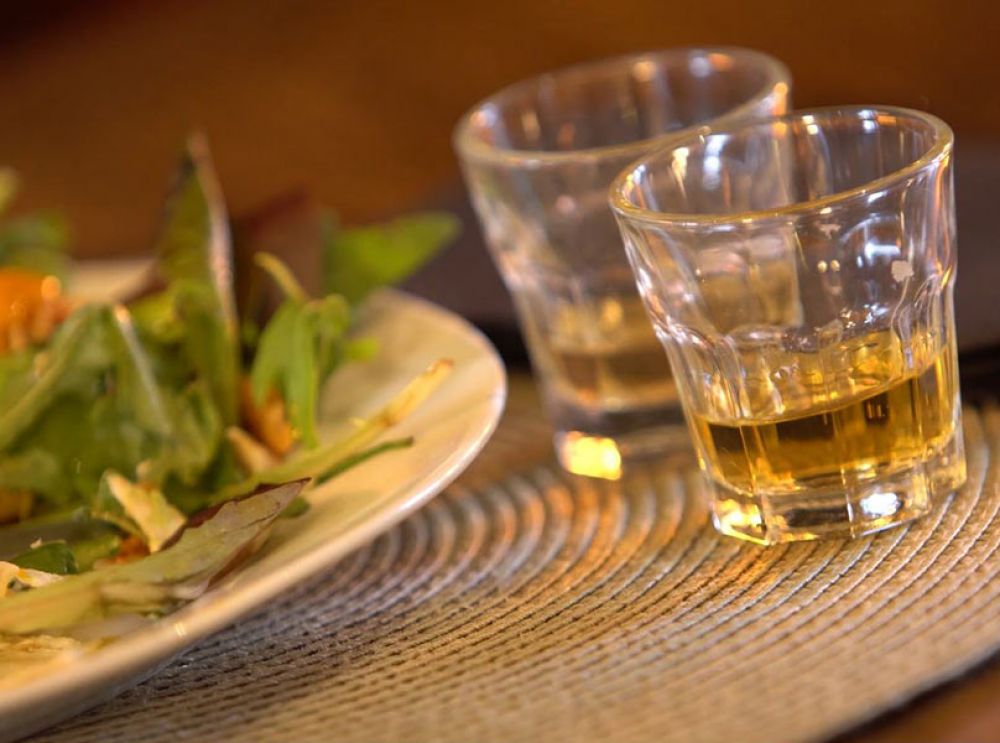 …and the "Trou Normand" ("Norman hole"), to respect the tradition.
This small glass of Calvados, swallowed down in one, stimulates the stomach in the middle of a good meal and revives your appetite. Served straight or on a scoop of natural apple or pear sorbet, an old Calvados is good to get that fruity taste that balances with the vanilla, the caramel and the nut flavours.
At the heart of Normandy's cuisine
Calvados simply adores cuisine with butter and cream, Normandy cheeses such as Livarot, sweet and savoury combinations.

For marinades, flambées, deglazing, or a natural addition just before serving, Calvados' inimitable bouquet flavoursomely enhances sauces, terrines and desserts.