Three appellations, three terroirs
In Normandy, the terroir has always benefited from an oceanic climate and a soil nature ideal for the development of orchards.
Normandy's identified orchards for the production of Calvados cover 7,500 hectares and include 230 varieties of cider apples and 139 varieties of perry pears selected for their richness in polyphenols, but also for their specific agronomic characteristics.
Calvados brandy comes in three different controlled appellations of origin: Calvados Pays d'Auge, Calvados and Calvados Domfrontais, the geographical production areas of which have been strictly delimited by the INAO (French National Institute of Designations of Origin).
It is within each of these specific areas that a series of steps lead to the production of apple brandy: apple harvesting, cider-making and distilling, then ageing of the resulting brandy. A procedure of analytic and organoleptical controls accompanies the different stages of the production.
In each area, the orchards comprise at least 70% of bitter or bittersweet varieties.
Calvados therefore offers 3 typical flavours, generated thanks to the type of soils,
the fruit varieties and the distillation methods.
Calvados
Its controlled origin area stretches over a vast share of lower Normandy and over a marginal fraction of bordering départements: Eure, Seine-Maritime, Mayenne, Sarthe and Oise. Produced essentially using a column still, the Calvados AOC represents around 70% of total Calvados production.
This area has an oceanic climate that is characterized by relatively small temperature differences and abundant and regular rainfall.
Apple and pear orchards can be grown in high or low stems.
- High stems: Orchards have a maximum density of 280 trees per hectare with a minimum spacing of 5 meters between trees. The maximum average yield of these orchards is 25 tonnes per hectare.
- Low stems: Orchards have a density greater than 280 trees per hectare and less than or equal to 1000 trees per hectare with an average yield of 35 tonnes per hectare.
The fruits used for the elaboration of Calvados come for at least 35% in areas of high stem orchards.
Two hundred and thirty varieties of cider apples and one hundred and thirty varieties of perry pears are listed for its elaboration.
Calvados does not require a mandatory distillation method but it is essentially produced using column still. It ages for at least two years in oak barrels before being marketed.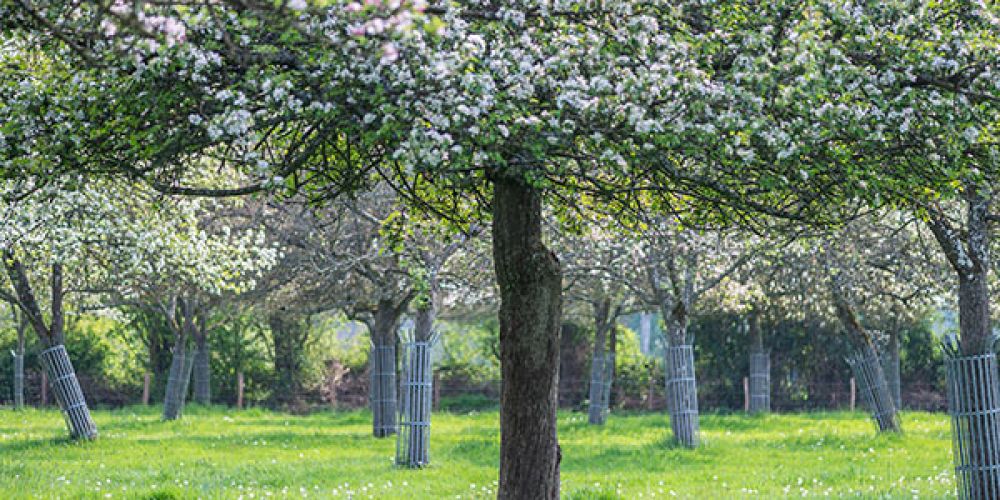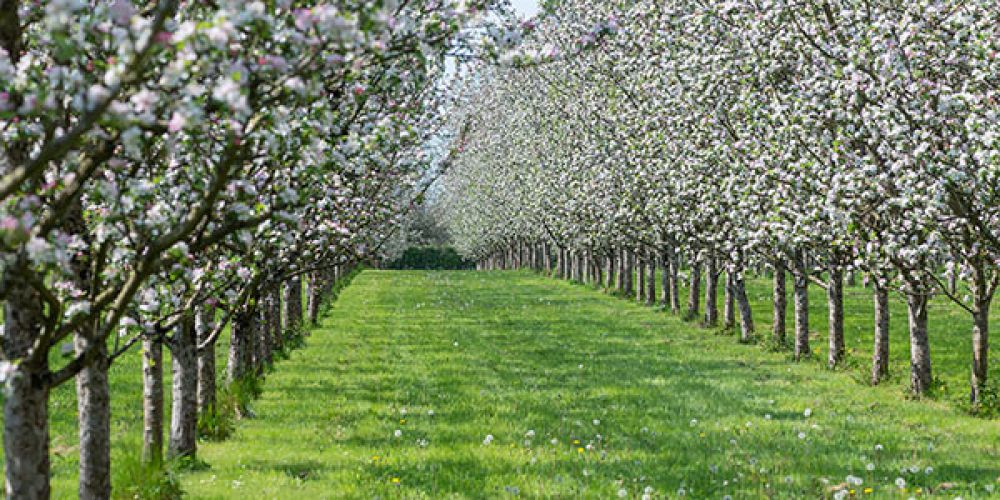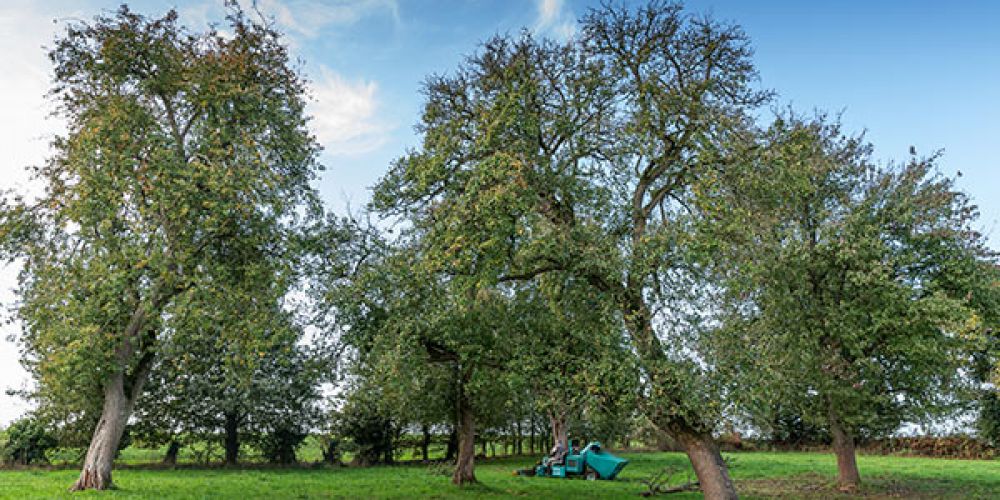 Calvados Pays d'Auge
Originating from the calcareous clay slopes of the Pays d'Auge (region to the east of the département of Calvados, encompassing a few communes on the borders of Orne and Eure), Calvados Pays d'Auge owes its specificity to a compulsory double distillation process in a pot still.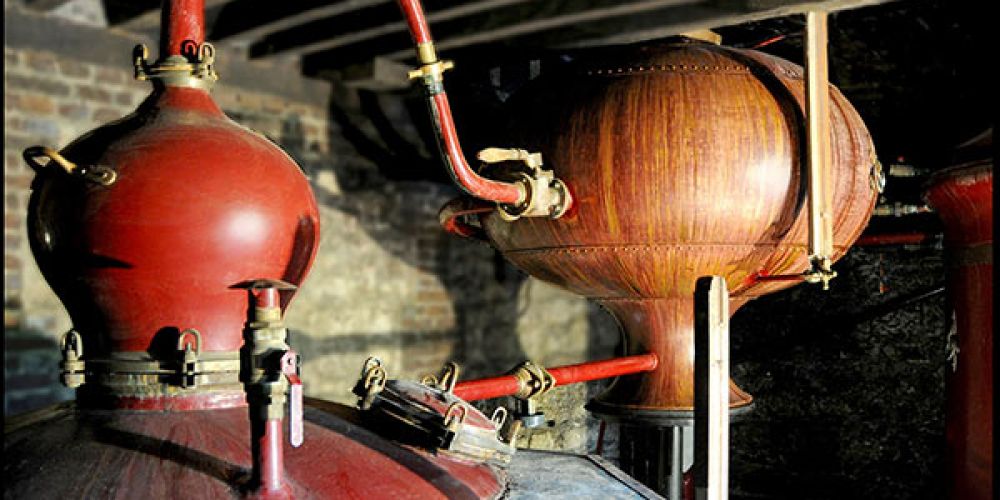 At least 45% of the fruits required for the Calvados Pays d'Auge come from high-stems orchards.
A hundred varieties of cider apples are identified as well as about thirty varieties of perry pears.
Nevertheless, distilled ciders contain a maximum perry pear content of 30%.
A minimum ageing period of 2 years in oak barrels is required before being marketed.
Calvados Domfrontais
The apples and pears used to produce this Calvados are grown in damper granite soils in the area around Domfront that reunites communes located essentially in Orne, but also in Manche and Mayenne. This region is characterized by an oceanic climate with a narrow range of temperatures.
The identified orchards are planted with at least 25% perry trees.
About fifty varieties of cider apples are listed for about one hundred and twenty varieties of perry pears.
At least 30% of perry pears are used to produce the cider that is distilled to make this type of Calvados.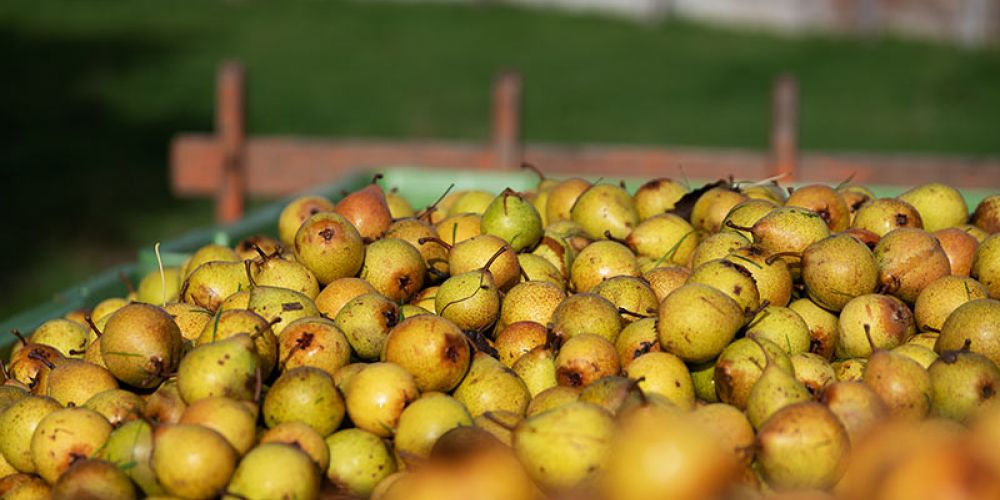 Obtained after one distillation using a column still, this Calvados must be aged for at least three years in oak vats before being marketed.