Key figures
Calvados
The figures relating to Calvados are given in hectolitres of pure alcohol :
One hectolitre of pure alcohol is equivalent to 357 70cl bottles of Calvados.
One 70cl bottle of Calvados with 40% ABV corresponds to 28 centilitres of pure alcohol (70cl x 40%).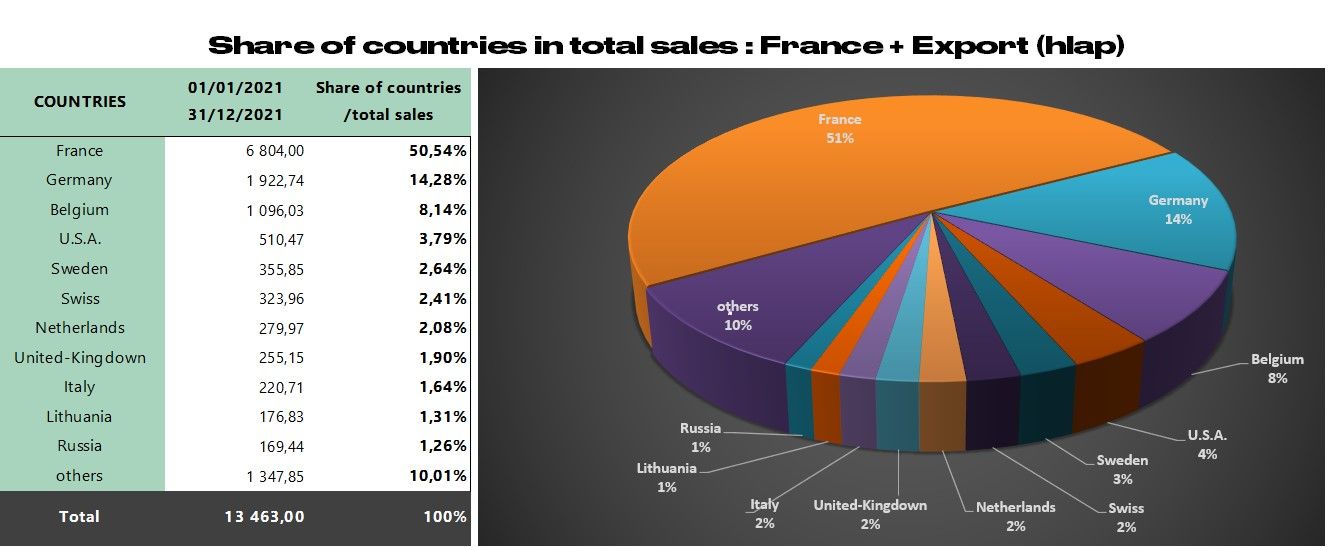 With exports rep­res­ent­ing 50% of sales in 2021, Calvados recor­ded a major upswing with a sig­ni­fic­ant global sales increase of 14.2%.
Last year, 4.8 mil­lion bottles were sold by the oper­at­ors united within the three con­trolled appel­la­tions (Appel­la­tions d'Origine Contrôlée)
After a low-key 2020, the French spirit boasts par­tic­u­lar suc­cess on the nation­al scene with a 30% growth in ship­ments across France.
On the inter­na­tion­al scale, the trend is slightly upward with an over­all increase of 1.4%.
Pommeau
With a growth in shipments of 28.8%, 765,000 bottles of Pommeau were sold in 2021 (95% on the national market). 595,000 bottles of Pommeau de Normandie (+24%) and 170,000 bottles of Pommeau de Bretagne (+48%) were sold last year.

PDO ciders and perry
About twenty producers in the Pays d'Auge, a dozen in the French Cornwall and Cotentin as well as fifteen in the region of Domfront sell each year between 700,000 and 1,000,000 bottles of ciders and perry from the four appellations. 
In 2021, 850,000 bottles were sold in France and abroad.