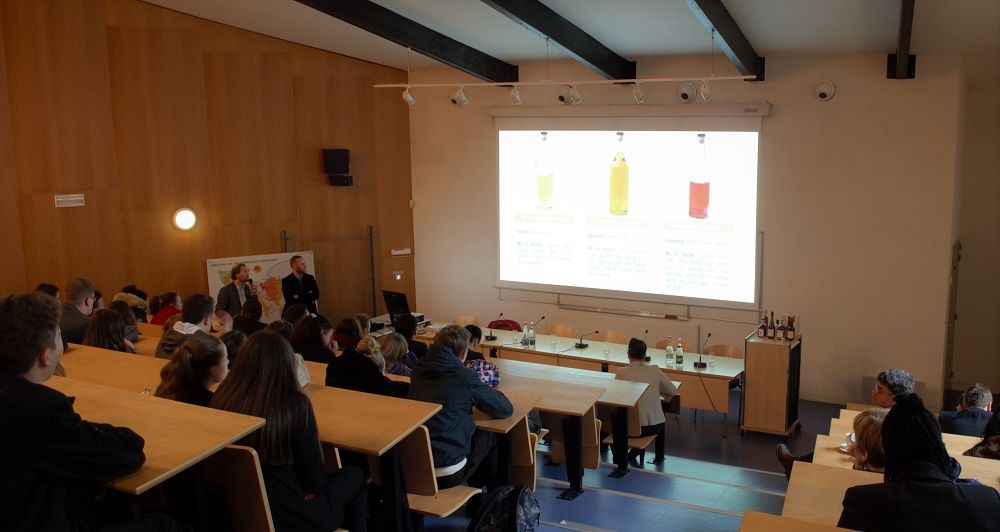 Discovery day for students in Rouen
At the invitation of the Lycée hôtelier Georges Baptiste in Canteleu, the IDAC offered tomorrow's professionals a discovery day around the appellations.
All of the apprenticeship students were mobilized in specific workshops highlighting all the appellation products (food pairing, tasting, etc.). More technical presentations have also enabled them to perfect their knowledge of the Norman terroirs.
To conclude this rich day, a gala dinner, open to the public, was held in the high school's restaurant.
Finally, thanks to the producers, the students were also invited to visit several distilleries accross Normandy in early January.