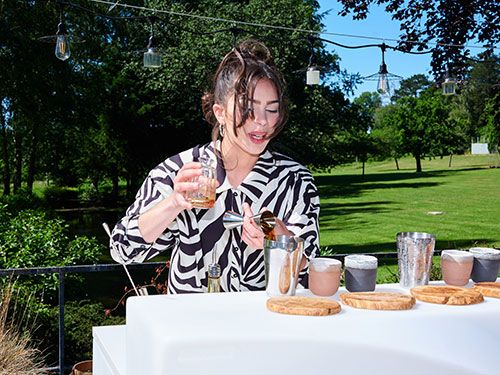 CALVA CLUB EPISODE 2 : FRANCE VS BELGIQUE
For the
second edition of the #Calva Club
, 6 French and 6 Belgian bartenders, previously selected, were invited to Normandy for an experiential immersion in the world of Calvados. Tastings, discovery of orchards and distillation, blend workshops, the distilleries revealed all the secrets of the famous spirit.
At the time of the competition, each candidate had 10 minutes to make 6 cocktails in front of a jury of professionals.
It is Camille Pila who won the event on June 13th and who will therefore represent Calvados at the Bar Convent Berlin in October.