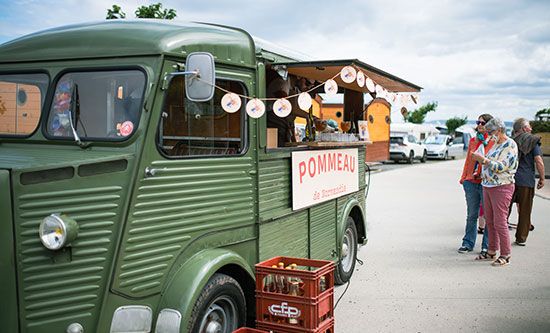 POCITO : A GREAT SUMMER COCKTAIL!
Made from Pommeau de Normandie, Lemon juice and Tonic, this cocktail with Latin accents is easy to make, fresh, sparkling with a nice balance between fruitiness, acidity and bitterness.
Throughout the summer, the Pocito will be promoted in the bars / restaurants of the Region thanks to dedicated communication tools. Tasting events will also be proposed in the campsites using a Pommeau truck which will criss-cross the roads of the littoral. 600 street furniture faces (2m²) will also be displayed this summer in towns and campsites on the Normandy coast.
The recipe can be found
here
!