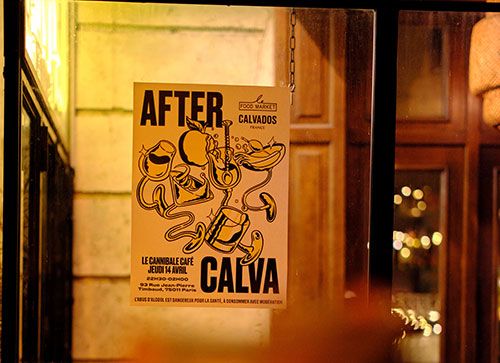 CIDERS, PERRIES AND "AFTER CALVA" AT THE FOOD MARKET
Every Thursday, from April to July, AOP ciders and perries were present at the unmissable meetings of Parisian street food in Belleville. In the presence of about fifteen restaurateurs, they had a real success with the community of young urban foodies.
After the Food Market was completed, it was time for "After Calva" which took place in four partner bars.
The Cannibale Café, La Fièvre, Combat and the Commune have deployed all their talents to sublimate Calvados in their signature cocktail!